Convincing yourself – and your boss – that some "no" work is good work
How many of you have found yourself:
Chasing rabbit trails on the Internet?
Checking emails in order to avoid doing other work?
Attending unnecessary meetings?
This is a sure sign that you need a break. But, don't mislead yourself in thinking these types of activities are actually breaks. They're not! These are known as "junk hours."
Junk hours are a little like junk food. While they provide short-term pleasure, they contribute to long-term imbalance and exhaustion. You need to replace junk hours with regeneration. Here's how:
First, realize everyone needs to take breaks and shift gears. You need to identify when you're going through the motions of work, versus when real work is being done. Sometimes taking a break at the right time enables you to jettison your afternoon junk hours.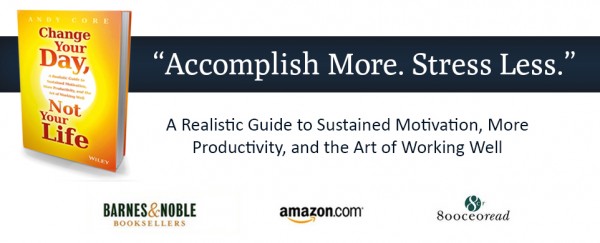 Second, work through lunch less often. One of my clients shifted his lunch hours to time with friends or going to the gym, instead of trying to squeeze in more work around bites of a burger. In both instances, these scheduled breaks increased my client's energy level and sense of well-being. He felt less of a need to take low-value breaks in the afternoon and began to experience more productivity.
And, yes, he began getting out of the office earlier, too.
Are you a junk hour addict?
I can help! Click here to sign up for our free e-newsletter. Each week you'll receive tips and tricks to stay productive, energetic, and most importantly, balanced during your workday.