Stress in Banking – What are the Costs?
*Originally published in The Arkansas Banker Magazine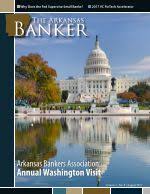 An organization's most important asset is its workforce.  This is especially true in the banking industry. 
Stress affects individual employee performance and overall operational readiness to the tune of $300 billion annually. The Center for Disease Control (CDC) reported in 2016, "Work-related stress is the leading workplace health problems and a major occupational health risk, ranking above physical inactivity and obesity." Towers Watson reports in their annual survey that it is not just a US problem but the most prevalent health issue in the world. Dr Batman of Virgin Pulse notes that "psychological challenges are so widespread that workplaces should view them as inevitable and plan accordingly". In a recent Global Business Challenge survey they noted that (lack of) sleep, high stress and happiness were the most prevalent health issues that greatly influenced presenteeism.
Consider stress in the banking industry, for example. According to ComPsych's 2017 StressPulse survey, a typical employee experience may include:
LOST DAILY PRODUCTIVITY DUE TO STRESS― (Less than one in four (23%) report stress is not a factor. 41% lose 15-30 minutes per day, 36% lose 60 minutes or more per day; only 23% report stress is not a factor
LOST WORK DAYS DUE TO STRESS―55% miss 1-2 days per year, 31% miss 3-6 days per year, and 14% miss more than six days per year.
PRESENTEEISM (Coming to work when too stressed to be effective)―46% come to work in this state 1-4 days per year and 29% come to work in this state five or more days per year. Only 25% report that stress is not a factor.
These three stress-related business factors can result in dramatic losses in your profitability. Let me show you:
An average bank branch in Arkansas, on any given workday from open to close (10 hours), could employ 13 individuals who average $18/hr.
According to calculations based on the StressPulse survey, that branch would experience the following annual losses due to stress:
• $31,137.56 in lost productivity
• $7,160.40 in lost workdays
• $13,520 in presenteeism
Taken together, these figures total $52,818 dollars lost to poor stress management in a single branch. Across all employees, this averages $4,063 dollars per employee, per year. Multiply $4,063 loss with the 20,000 banking employees in Arkansas and the total climbs to over eight million dollars a year.
To be sure, this example is an estimation based on one survey. However, in my experience, the lost productivity time per day does seem realistic.
Even if the dollar loss is an approximate, it is likely underestimated because it does not take into account how stress influences other aspects of employees' lives and
career. For example, high-stressed employees:
• Incur 46% higher healthcare costs
• Experience more frequent on-the-job accidents
• Demonstrate increased turnover
• Exhibit poorer customer service skills
• Responsible for increased number of mistakes
These five additional factors could easily double the loss in productivity cited above.
What can you, as a leader in banking, do about this? I am here to help, both in this article and on August 3, when I have the honor of Keynoting your Annual Convention in Little Rock.
First, determine what causes employee stress. The top three causes cited by the StressPulse respondents:
• Workload (39%)
• Interpersonal Issues (31%)
• Work-Life Balance (19%)
Those factors in banking, as well as other industries, are major issues that need attention and appropriate interventions . Combine that with the additional stress from industry and regulatory changes that will be forthcoming, now is an excellent time to focus on better managing stress and presenteeism in banking.
The primary solution for turning stress at work from a negative force to a motivating one is "Arousal Reappraisal." In this context, arousal refers to when something happens that is stressful enough to interrupt your thinking and become "top of mind." Reappraisal is how you choose to "appraise" or view that situation after the initial shock passes. Another word for this would be – Resilience
Examples of stressful moments could include:
• A branch manager learning of a possible merger
• A loan officer discovering that she lost a loan to a competing bank
• A teller seeing a difficult customer walk into the branch
A normal initial response to those situations is to think, "Oh no!" This first response is instinctual and beyond our control. Once the initial flush of emotion is over, however, it becomes evident who thrives under stress and those who struggle with it.
PULL OUT/TABLE/SIDEBAR:
Thrivers exhibit consistent motivation, energy, and resilience .
Strugglers display fluctuating energy, and lack the same levels of motivation and resilience.
Strugglers let the emotions caused by the stress trigger a "threat mindset," which drives their focus to the potential negative outcomes. This process triggers a powerful mental and physical response that can fuel procrastination and significantly hinders their ability to react in a timely mannerThrivers have learned to overcome this "threat" instinct. After the shock of the stress event is over, they simply reframe the situation into what psychologists call a "challenge mindset." In this approach, they focus on what they can do to improve the situation versus focusing on the potential threats, which are mostly outside of their control.
Here are five questions you can ask to help diffuse stress and trigger the "Challenge Mindset" in yourself and your employees:
1. What can I/we do in this situation?
2. What do I/we need to learn to solve this issue?
3. What have I/we learned about this topic in the past?
4. Who can help me with this issue?
5. Who can I help with this issue?
Anytime you feel or see others experience that familiar flush of stress, remember to take on a Challenge Mindset and you can use that stress to fuel success.
Andy Core is an expert on thriving in high-demand workplaces. He is also an award-winning speaker on productivity, stress and balance, and author of Change Your Day, Not Your Life. For presentation information, visit www.andycore.com/speaker. For more info on beating stress, see http://andycore.com/e-newsletter/ or follow him on Twitter @andycore.