High Energy Presentation to help your preceptors, Pharmacists & students
thrive under high demand
Presentations that create teams of positive, productive, and loyal people
Pharmacy Conference Case Studies
Andy Core's presentations are a proven way to energize your event and ensure your people can excel in your high demand system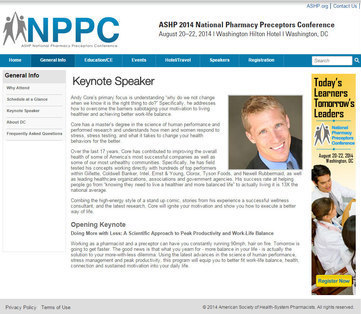 American Society of Health System Pharmacists Selected Andy Core to Keynote The National Preceptors Conference

ASHP's goals for Andy's Keynote:
GOAL: "Keep our preceptors inspired in their role as mentor"
SOLUTION: Shared top 3 evidence based ways to stay energized at work
GOAL: "Balance is a huge issue for these folks"
SOLUTION: Provided tools to better manage the psychological and physical stress of their schedule
GOAL: "There are more residents than ever"
SOLUTION: Presented daily tactics to maximize productivity
Results – The response was outstanding, so ASHP hired Andy to Keynote their Pharmacy Student Forum.
Keynote ASHP's Pharmacy Student Forum
ASHP's goals for Andy's Keynote:
GOAL: "Help the students relinquish fears and anxiety about the future"
SOLUTION: Provided mental tools and mindsets to help them be at their best during interviews
GOAL: "Catch them early"
SOLUTION: Helped them think about the challenges of "real life" as a pharmacist
GOAL: "Create excitement about the opportunities at this event and in the future"
SOLUTION: Provided a high energy presentation that shows ASHP is focused on their success
Results:
"Andy Core is a crowd pleaser! I worked with Andy on two separate conferences and each time he gave our audience exactly what they were looking for. If you are looking to entertain and inspire your audience, Andy Core will definitely deliver!"

-Sincerely, Tyricia Bradley, B.A., Manager, Educational Programs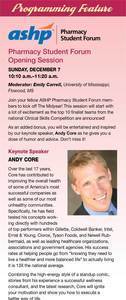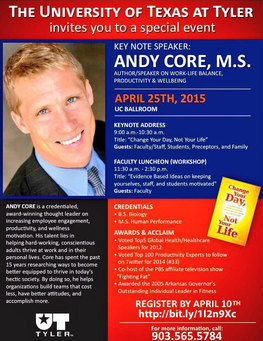 UT Tyler Brings Stress Expert Andy Core To Present To Their Preceptors, Students, Staff & Community Supporters
UT's goals for Andy's Keynote:
GOAL: "To provide evidence based ideas for keeping our students and staff motivated and productive."
SOLUTIONS:
Provided key strategies to enhance motivation to improve
Presented daily tactics to maximize productivity and efficiency
Provided tactics to better manage the psychological and physical stress of their schedule
Results:
"I want to officially thank you for three great presentations. Your information and approach are a great fit for pharmacy professionals, especially those in a high demand university setting like ours. You provide a great balance of research, strategies and appropriate humor. Please stay in touch!"

– Sincerely, Holly R. Duhon, Pharm.D., Assistant Dean for Experiential Education, Clinical Assistant Professor, University of Texas at Tyler
Is Andy a good fit for your event? Chatting with Andy or Nanci is always free, so let's talk about your event
Check to see if Andy is available for your date(s)
What is Andy's fee? It's based on several factors, but Andy is easy to work with and has something for every budget.
"He delivers his message with such enthusiasm, you can't help but want to make changes to your own personal life and influence those around you."
-Chair, CPHCA
Success Under Stress Video Series
"In less than two weeks Andy's video on willpower jumped to the top 20 most viewed videos on SUCCESS.com's Youtube channel."
PRODUCTIVITY TRAINING THAT FEELS LIKE A PERK
Andy specializes in helping pharmacists and other healthcare professionals better manage high workloads, big goals and organizational change. He teaches them the personal best practices that will help them thrive under stress and accomplish more of their goals. Your people will learn the thinking skills and daily patterns to get and stay motivated… and to motivate those around them.
A message your people need & want
Andy's presentations reflect that you sincerely care about your people on and off the job… which has been shown by research firm Towers Watson's to be the #1 way to boost employee engagement in healthcare settings.
Positive Energy Pumped Into your Audience
No one kicks off meetings, breaks up intense learning or re-energizes people after "casino night" like Andy Core. He combines a high energy delivery, evidence based strategies and sneak-up-on-you humor into an experience your people will never forget.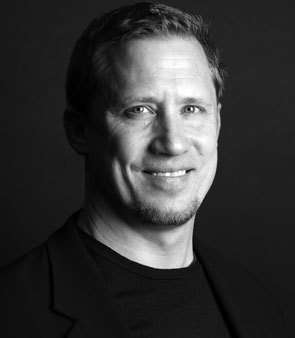 Andy Core is a credentialed, award-winning author/speaker on thriving in high demand organizations. He provides business person best practices that improve employee engagement, productivity, and resiliency.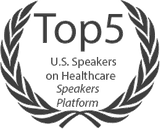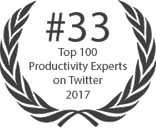 Change Your Day, Not Your Life 
Debuted at #16 on Amazon's Hot New Releases
Top 25 Work-Life Best Seller four years later
"This book is an indispensable guide to succeeding in a high-speed world." -Vince Poscente, New York Times Best Selling Author of The Age of Speed and Hall of Fame Speaker
"Leaders at any level need to sustain positive energy to get the job done. This book will give you a practical process for getting and staying energized. Read it and benefit from Andy Core's advice." -Mark Sanborn, Best selling author of The Fred Factor and You Don't Need a title to be a Leader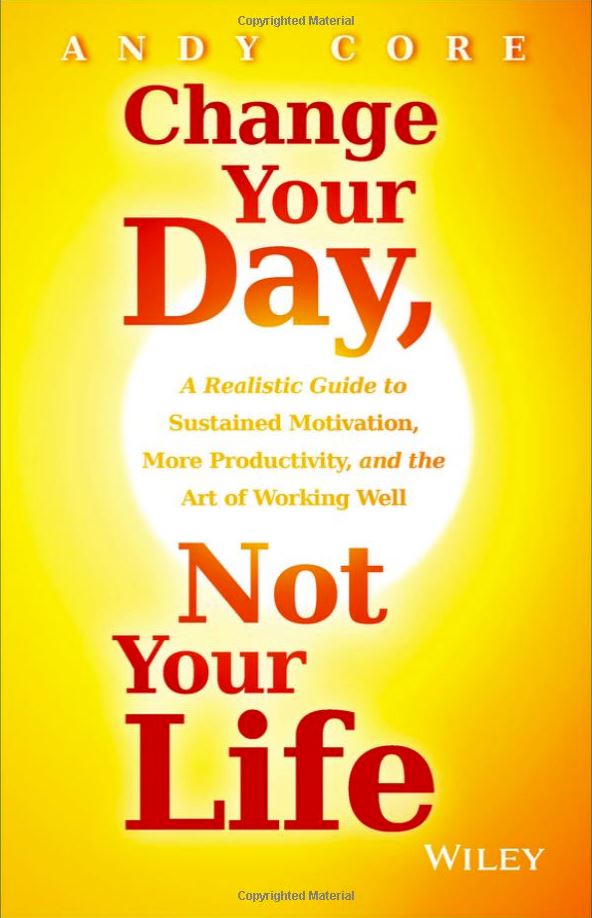 Interested in Andy Speaking At your Event?
Complete the form below or call this number
Suggested Presentation Topics
Below are Andy's most requested presentations. Each has earned top-rated speaker honors and are always up to date with the latest research. Plus, they are customized based on the event, audience, and location. Want a topic customized to your theme? No problem.
1. Change Your Day, Not Your Life
The great paradox is this: hardworking adults striving to achieve more often end up defaulting to daily life that is undermining their ability to succeed.  Author Andy Core can help you beat this, and he does so with a surprisingly simple premise – Change Your Day, Not Your Life.
2. Life Balance & Redefining Humanly Possible 
Today's working culture can have you constantly running 90mph, hair on fire. Tomorrow will get faster. The good news is that what you yearn for – more balance in your life – is actually the solution to your more with less dilemma. In this program, you will learn how to improve your work-life balance, productivity, and ability to stay motivated in turbulent times.
3. Leading Under Stress 
This program specializes in teaching leaders how to energize their people and themselves when they need it most.  Your leaders will learn two evidence-based ideas and a formula they will use to better manage times of high workload and organizational or industry change and communicate change in a way that improves focus and "proactive behavior."  Providing this program will help your leaders and teams be more successful under stress.
Additional Topics
Stress Right – How to better dodge, withstand and use stress to your advantage
Sales Energy – Having "the Juice" to Get & Keep More Clients
Wellness Engagement – What it takes to effectively create and sustain successful worksite wellness programs